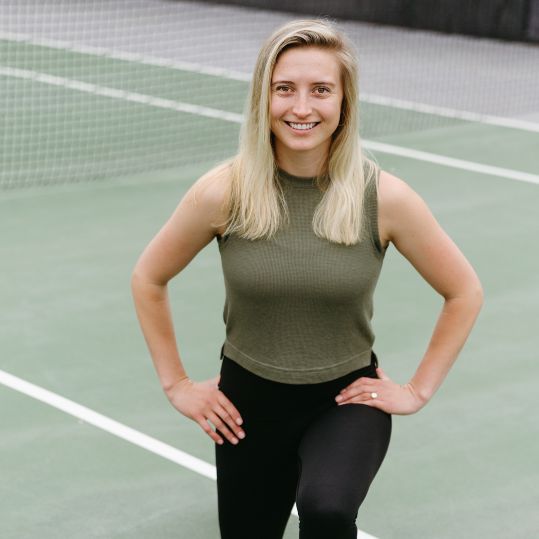 About The Vertigo Doctors
Discover Ways to Live Through Your Vertigo
Vertigo and dizziness have so many causes. I have found that many patients frequently find their complaints misdiagnosed, or even ignored, by their healthcare providers. Differentiating your specific symptoms and finding the root cause of your dizziness is my number one priority as a Doctor of Physical Therapy.
Each person's symptoms are different, and therefore each person's treatment is different. I am here to help you by providing understandable content, a path to finding a provider, and much more. As miserable as dizziness can feel, it is incredibly treatable through vestibular rehabilitation and other medical avenues. Vestibular rehabilitation is incredibly powerful, and I am here to help guide you toward the right resources and treatment to begin your journey to recovery.
Hi, my name is Dr. Madison Oak and I am a Vestibular Physical Therapist, and the founder of The Vertigo Doctor
I graduated with my Doctor of Physical Therapy from the University of Wisconsin – Madison, and immediately started working as a Vestibular PT in New York City. Throughout Physical Therapy school, I always knew I wanted to be in the realm of neurologic physical therapy, but it wasn't until one of my clinical rotations that I became fascinated with the vestibular system. Vestibular symptoms and disorders are difficult to describe, complicated to diagnose, and lacking in understandable patient and clinician resources. That's why I started The Vertigo Doctor – I want to help you find better answers and better healthcare. Dr. Madison Oak started Oak Physical Therapy & Wellness to provide excellent and accessible telehealth vestibular PT to anyone who is in need. I have a Certificate of Competency in Vestibular Rehabilitation, and consistently keep myself up to date on all the newest research. If you have a question, or think you could benefit from Vestibular Rehabilitation Therapy, please reach out, we would be happy to help! Currently, I am licensed in: California, Maryland, New York, New Jersey, Virginia, and Wyoming.
Dr. Madison Oak
PT, DPT, CCVR
Hello, my name is Dr. Jenna Green, and I am a physical therapist with a special interest in vestibular therapy.
I first learned about and grew increasingly interested in the vestibular system while earning my doctorate in physical therapy from the University of Wisconsin - Madison.  In school, I was fortunate enough to immerse myself in vestibular PT during two clinical rotations and have since continued to learn by completing my Certificate of Competency in Vestibular Rehab in 2021.  Currently, I am based in Minneapolis, working in both vestibular rehab and home health. I'm fortunate to practice in two very different settings and combine my experiences to tailor programs based on each person's daily routine, needs, and resources. I'm excited to be a part of The Vertigo Doctor and Vestibular Fit community to continue providing resources, education, and individualized care with you in mind. If you are interested in online physical therapy services, general fitness, or just not sure what's the best fit for you,  reach out, and we can help answer your questions! Currently, I am licensed in Minnesota and Wisconsin for physical therapy services. 
Dr. Jenna Green
PT, DPT, CCVR
I hope that the information here helps you to start asking the right questions and assists you on your path to recovery.